Under the sun of Guadeloupe
Walking, sunbathing and bathing:

Activities Inside the hotel :
Gym in the swimming pool from October 1st until June 30th.
Free for the customers of the hotel.
Activities near the hotel :
Beaches of Gosier : Datcha, St-Felix
Ilet du Gosier (little Island in the bay of Gosier)
Aquarium du Gosier
Casino
Marina de Bas-du-Fort (nightclubs, restaurants, King-Papyrus one-day cruises)
8-day tour !
Day 1
Day 2
Day 3
Day 4
Day 5
Day 6
Day 7
Day 8
Day 1
Morning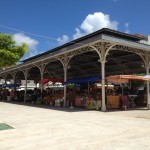 POINTE À PITRE:
Spices market
Frebault street
Schoelcher museum
Place de la Victoire
Paved street (from Spices market to La Darse)
St John Perse museum
:
It preserves a permanent exhibition on the Creole suits and costumes, and reveals the life of Saint-John Perse.
Gosier
:
Guadeloupe aquarium
Fort Fleur d'Epée
Ilet du Gosier
By night, go to the Casino or the marina Bas-du-Fort.
Day 2
BASSE – TERRA NORTH
SAINTE ROSE :
If you arrive early in the morning, you can see the return of the fishermen at the port.
Creole Garden :
Ecomuseum of Guadeloupe => (Guided tour at 10 am) Opened from Tuesday till Sunday from 9 am till 4:30 pm. Possibility of taking a snack on the spot – very good value for money
DESHAIE :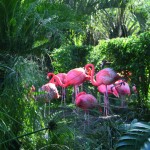 Botanical garden:
Open every day from 9 am till 5:30 pm.
POINTE NOIRE – Capitale du bois:
House of the Wood:
Closed from 1st till 15 September. Open from 9:30 am till 5 pm, except Monday.
House of the Cocoa:
Open every day, all year long from 9 am till 5pm.
RETURN BY ROAD « Route de la Traversée ».
Corossol River
Park « des Mamelles »
Waterfall « des Ecrevisses »
House of the Forest
Day 3
MORNE A L'EAU :
Vieux-Bourg, fishing port
Babin beach
Cemetery in black and white
PETIT CANAL :
Landscaped garden (discovery of the flora, the healing plants).
Slaves' steps
PORT LOUIS :
Plage du Souffleur
Visite du Pays de la Canne Beauport:
Ouvert du mardi au dimanche de 9h à 17h.
ANSE BERTRAND :
Plage de la Chapelle
Pointe de la Grande-Vigie. Beautiful point of view.
Porte-d'Enfer – Trou à Man Coco. Several mills remaining of the sugar time period.
LE MOULE :
Maritime Boulevard
Factory – Gardel distillery
Edgar Clerc museum ( pre-Colombian era)
Nautical Activities (surfing, swimming at sea, stand-up paddle)
Town in full development. Many stores, beautiful walk on the sea front. The sea has numerous rollers which make the enjoyment of the surfers. Visit the DAMOISEAU distillery.
Day 4 : « Iles, dépendances » day
PETITE TERRE
A day on a sailboat with Petit Terre « Nature reserve »
Archipelago of 2 desert islands located in 20 km in Saint François's southeast, it is managed by the ONF and depends on Désirade island. Petite Terre belonged to a family of famous solicitors expropriated for public purposes. Considered as the wealth of this sea bed, it has for only inhabitants of iguanas, crabs and birds. It was declared nature reserve since 1994. Hunting and fishing are forbidden and the lighthouse of the end of the world is now a museum of the flora and fauna. Only 4 guards of the ONF live alternately on the Island.
Day 5 : Basse-Terre South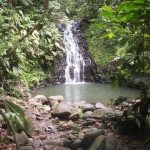 PETIT BOURG :
Visit of the Domain of Valombreuse:
It is a park in the heart of the rain forest.
CAPESTERRE BELLE EAU :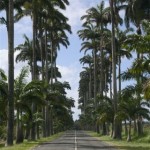 La Plantation Grand Café : Tout sur la banane
Les chutes du Carbet :
Cassaverie ou Manioquerie :
ST SAUVEUR :
Day 6
STE ANNE : Le Marché tous les jours le long de la plage
Craft(home-made) Village
Caravelle Beach
Beach of the village
Maritime Boulevard
ST FRANCOIS : the Pointe des Châteaux: the East coast beaten by the ocean.
Go up to the Calvary cross. the point of view is breath-taking
Day 7
MARIE-GALANTE
Authentic character, Tradition and authenticity.
Boat from Pointe-À-Pitre:
Gueule Grand Gouffre
Ecomuseum – Habitation Murat
Père Labat distillery
Earth of mills
Syrup « batterie »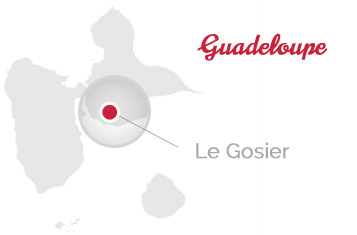 Hotel La Maison Créole
Montauban

97190
Pointe-a-Pitre
Le Gosier, Guadeloupe
+590843643
Booking